Paint The Past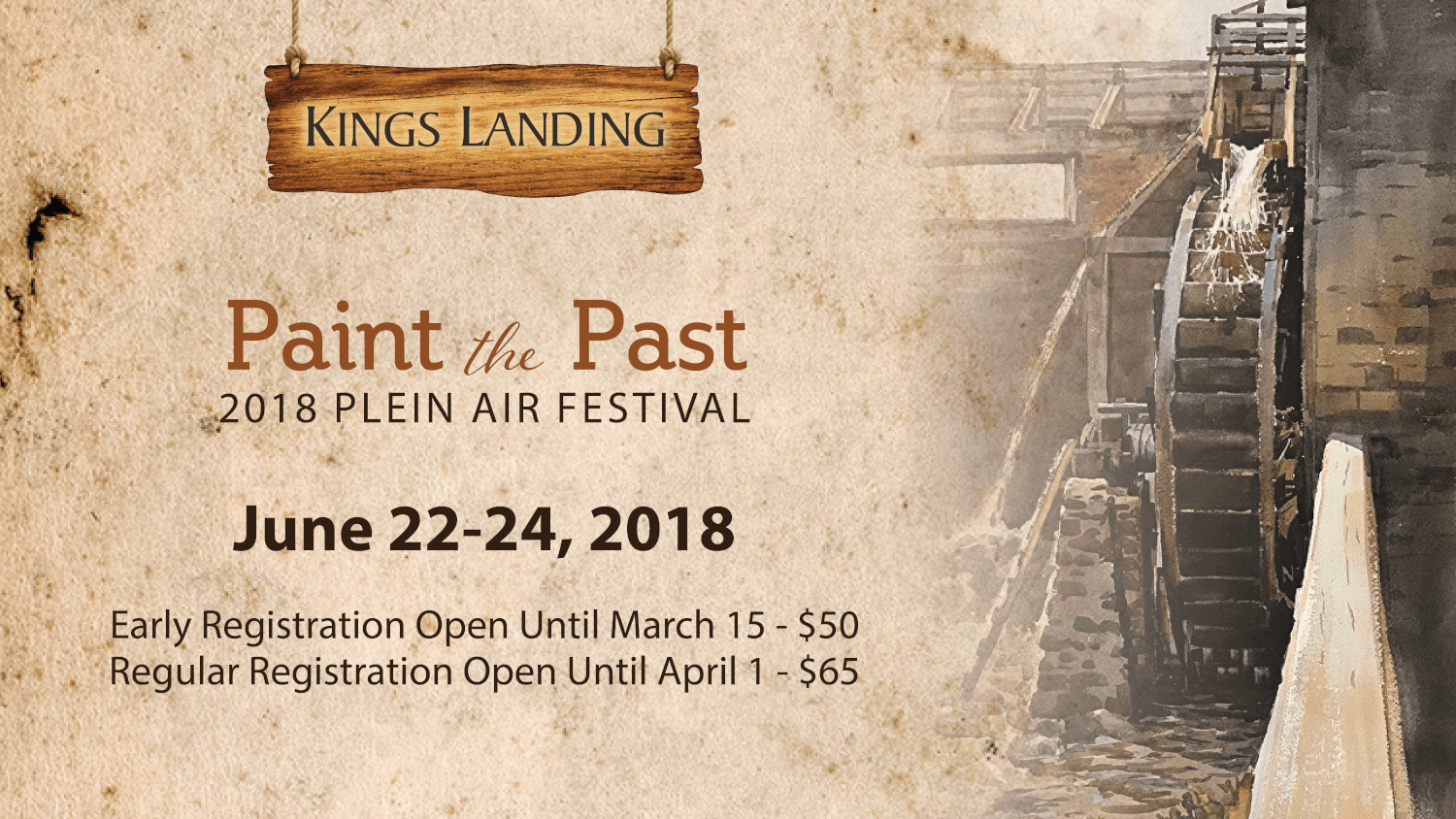 Paint the Past is an annual Plein Air festival hosted at Kings Landing, one of Canada's landmark historical experiences. By attending Paint the Past, you'll make personal connections with world-class artists, attend engaging workshops and presentations, and be transported back in time to 19th-century New Brunswick to capture moments rich in history.
Grand Prize
$1,000 plus designation of "Artist in Residence" for 12 consecutive months
Entry Process
 Admission to Kings Landing
Kings Landing is a living history museum and a signature tourist attraction in Canada. It is open to visitors 7 days a week from early June to Canadian Thanksgiving in October.
Registered artists to Paint the Past will be given free admission to the Kings Landing for June 22-24, 2018. Any friends and family members accompanying the artist will enter through the Welcome Centre during open hours, 10 am to 5 pm, and pay regular admission. There will be no extra charge for artists' guests to attend the reception and sale on June 24.
 2017 – 2018 Artist-in-Residence
Poppy Balser was selected to be Kings Landing's 2017-2018 Artist-in-Residence at the Paint the Past 2017's Award Ceremony.