History is Awesome!
Travel back in time at Kings Landing and see why millions have shared in our stories, hospitality and vibrant history. Roll up your sleeves and make a little history of your own with authentic, hands-on experiences.
There's always something awesome going on at Kings Landing! We are open Wednesday to Sunday starting June 3. Go…
Learn about 19th-century New Brunswick in our modern exhibits and experience it first-hand by interacting with our costumed villagers. More…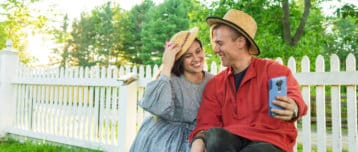 Super educational and super fun
Getting Here is Easy, Leaving is the Hard Part!
Kings Landing is nestled along New Brunswick's history-rich Saint John River, 20 Minutes West of Fredericton. More…