Kings Landing's 2021 Season starts June 9, 2021
Don't just imagine what Christmas was like 200 years ago, step back and live it! Visit Kings Landing this holiday season and see why millions have shared in our stories, hospitality and vibrant history. There is no time like the present to experience the past!
Kings Landing's 2021 Season will kick off on June 9, 2020. Go…
Nothing compares with the rich tradition of gathering together with friends and family in the magical warmth of the King's Head Inn!l More…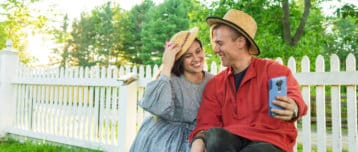 Super educational
and super fun
Getting Here is Easy, Leaving is the Hard Part!
Kings Landing is nestled along New Brunswick's history-rich Saint John River, 20 Minutes West of Fredericton. More…